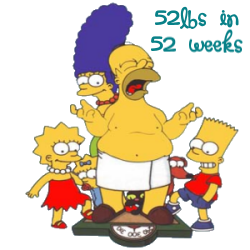 I really ought to give up on this diet, I've been terrible again this month. In my defense I started off really well, especially as it was AF week but towards the middle, I started eating crap again and regained a couple of the pounds I lost. But this week went a bit better so fingers crossed for Month 3.
Week 1 – XStone4lbs
Week 2 – XStone1lbs
Week 3 – XStone5lbs
Week 4 – XStone2lbs!
So I'm getting there… probably a couple of pounds behind but still 7lbs down since January 1st! Come on March!