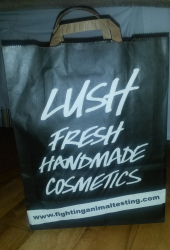 I never used to like LUSH, thought it was all very lentil-weavery and stinky until two Christmases ago my sister-in-law bought me a gift set with bath bombs and I'm a total convert. What overgrown child doesn't enjoy a red bath filled with glitter!
So after christmas last year my mum and I hit the January sales and whilst LUSH never hold sales so to speak, they had reduced the Christmas stock prices. I grabbed a few things including a children's robot simply because it smelled of Lavender! My favourite scent.
I only have one bomb left and it is the Father Christmas bomb, with a terrifying sculpt of a Santa Claus. To me it smells very candy-like almost reminiscent of Parma Violets and is the same scent they use in their Snow Fairy range.
Upon putting it in the bath it gave off a brief red and white colouring before turning the bath a gorgeous sea-green. It doesn't have glitter in this bomb (disappointingly) but has left my skin feeling very soft without being too oily. However do be careful getting out of the bath as it does make the water a bit slippy!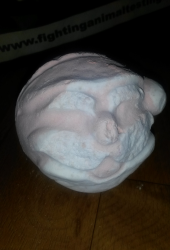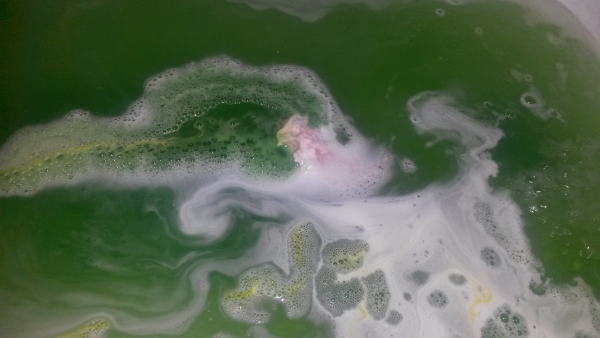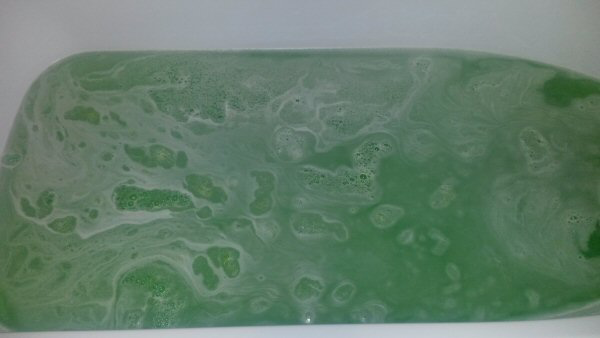 So Father Christmas usually retails for £3.50 but I was lucky to grab him for £1.75!
This is a review for the Family Fever Tried & Tested Linky.