This is a complete cheats meal so look away now if you're opposed to jars!
I have a bag of couscous that needs using up so wanted to make some saucy and spicy to sit on the couscous since couscous on it's own is the worst thing in the world.
Ingredients:
1 x tin of potatoes (£0.60)
1 x tin of chick peas (£0.60)
1 x weight watchers tikka masala jar (you can use any jar you like really) (£1.00)
Frozen Onions (£0.30)
Frozen Mushrooms (£0.30)
Frozen Mixed Veg (£0.20)
Sunflower oil
Overall cost: approx £3.00
I buy the frozen veg/onions etc because it can be easier for a superfast meal.
– I softened the onions and mushrooms in a dash of sunflower oil and frylight.
– I bunged in a handful or so of the mixed veg, the tin of potatos (which I chopped into smaller pieces) and the chick peas and fried them for a minute or so.
– I poured on the sauce and half filled the jar to clean it out and added that to the pan.
– I brought it to the boil then turned it down to a simmer for the sauce to thicken.
– I added salt and garlic just for extra flavour.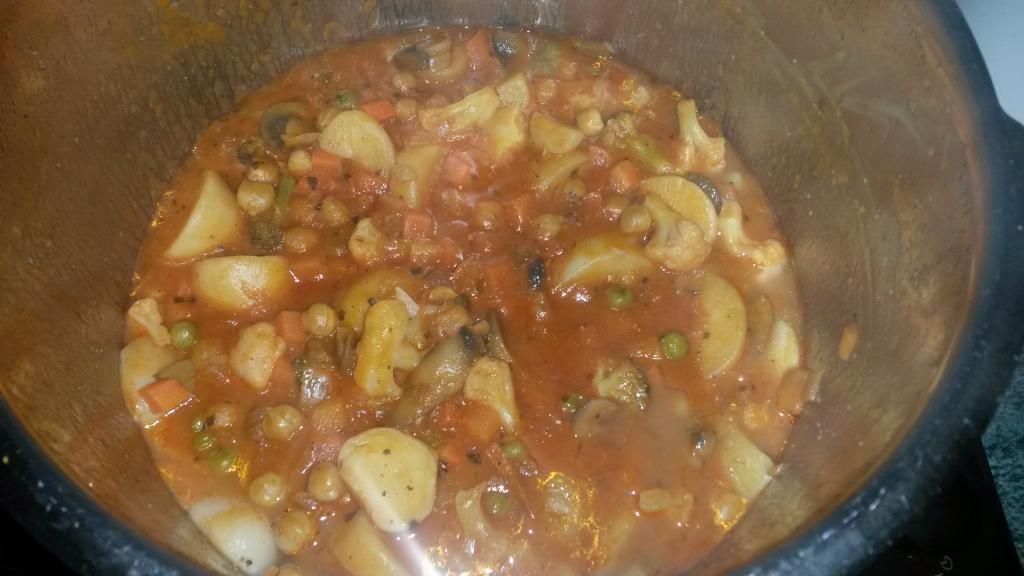 For four portions, MyFitnessPal says it's 250calories per portion.